EcoFlow RIVER 2 Pro Portable Power Station 768 Wh
PRODUCT AVAILABLE FOR PRE-ORDER. LEAD TIME IS SUBJECT TO MANUFACTURER'S SUPPLY WHICH IS LIMITED.
EcoFlow RIVER 2 Pro Portable Power Station
768 Wh
Provide your devices with a reliable power source. The EcoFlow RIVER 2 Pro Portable Power Station features a 768 Wh capacity and up to 800 W output power. What's more, thanks to X-Boost technology, it can also cope with equipment up to 1600 watts. This means it can power up to 80% of commonly used home appliances! The station also supports fast charging - you can charge it to 100% in just about 70 minutes. The product is also distinguished by its portable design. A dedicated EcoFlow app is also available.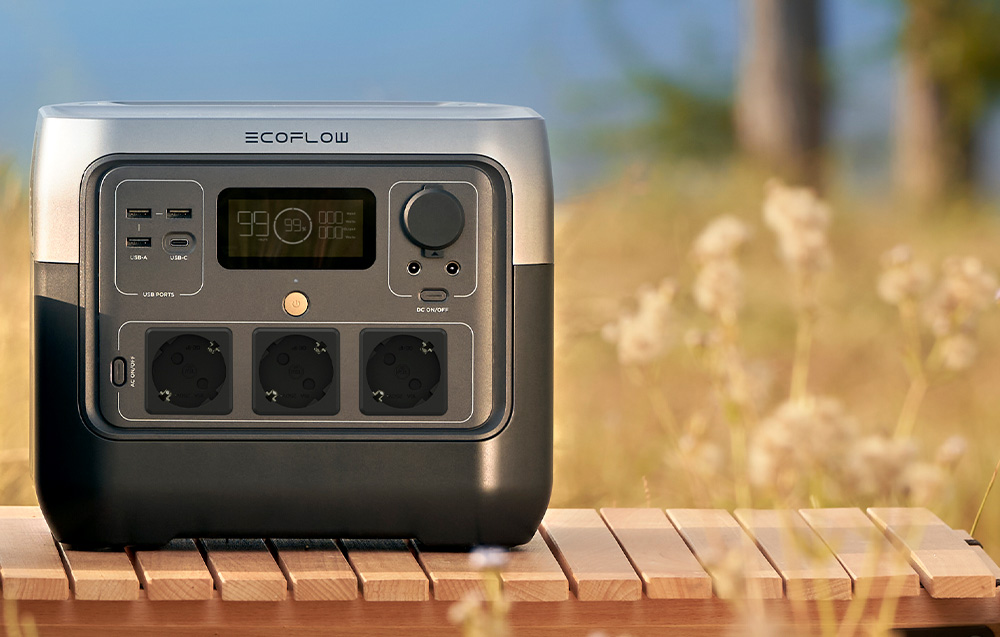 It will power up to 80% of essential devices
Choose a power station that works in any situation. The EcoFlow RIVER 2 Pro stands out with an output power of up to 800 watts (AC outlet). You also get X-Boost technology, which allows the product to handle up to 1600 watts of equipment. Dryer, microwave, or maybe a kettle? The RIVER 2 Pro will provide power to up to 80% of popular home appliances!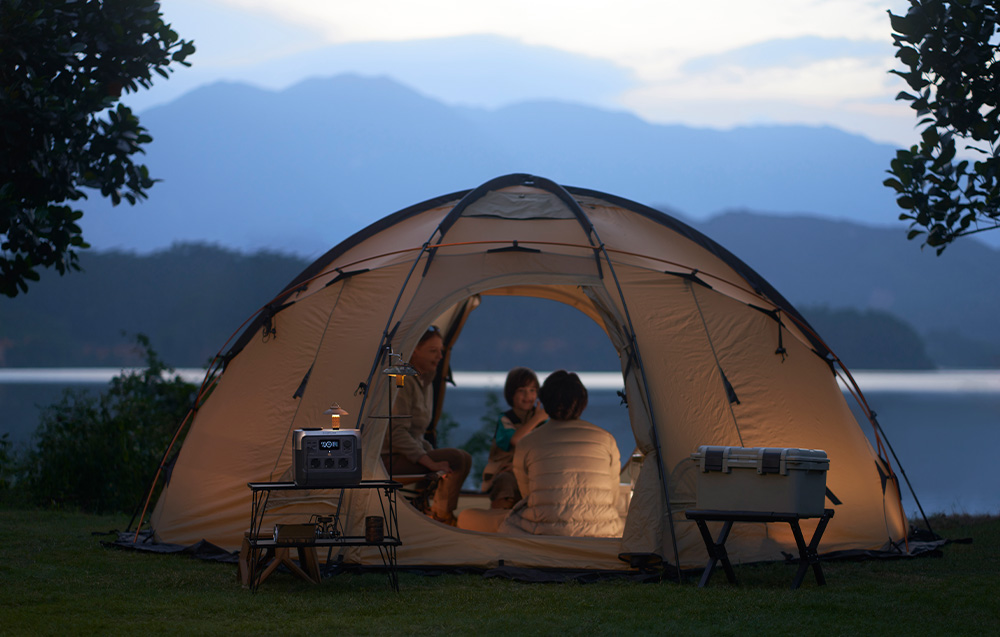 From 0% to 100% in 70 minutes
No more prolonged waiting for the station to be ready for use again. RIVER 2 Pro supports fast charging. Simply plug it into an AC outlet and it will be fully charged after about 70 minutes! Are you organizing a camping trip? Or are you going on a tent trip? Plug your station in and get on with packing - by the time you're done, the RIVER 2 Pro will already be charged!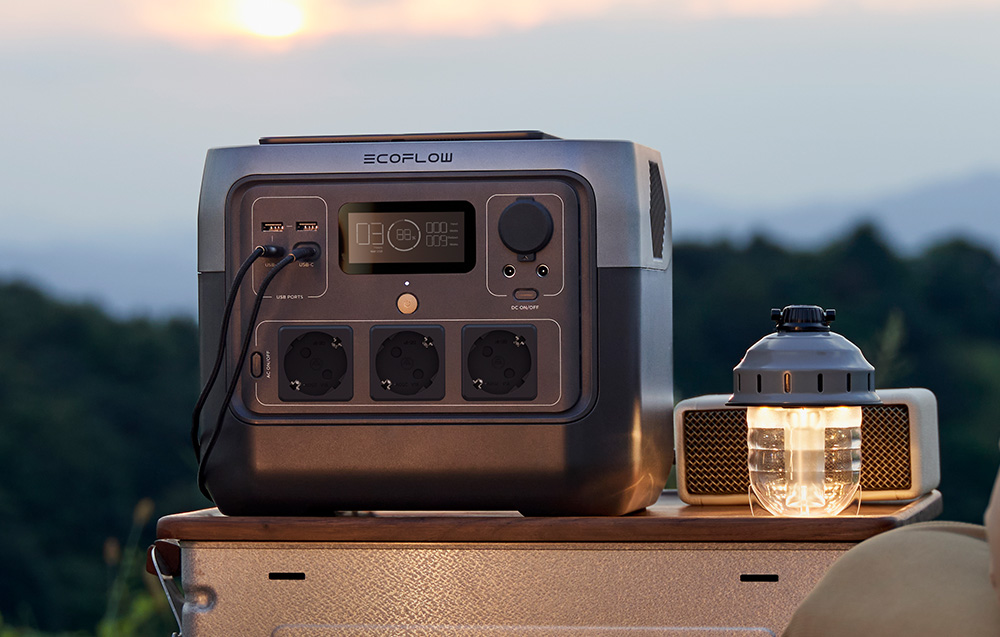 A battery you can rely on
Enjoy the impressive lifespan of your station. RIVER 2 Pro is equipped with a powerful LFP battery that will serve you well for a long time. It allows the device to be fully charged and discharged up to 3,000 times, which translates into about 10 years of use. What's more, thanks to LFP cells, RIVER 2 series equipment works more safely and efficiently - even at high temperatures. Also noteworthy is the BMS system, which guarantees reliable operation of the battery.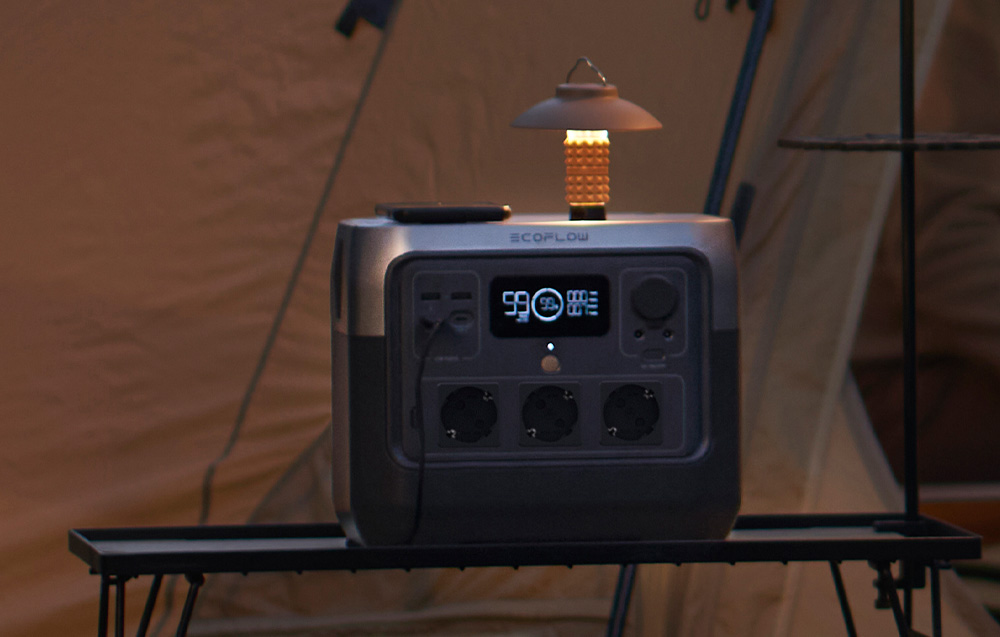 You charge it in 4 ways
The RIVER 2 Pro power station is perfect for a variety of scenarios - at home, while traveling or under a tent. You can charge it in 4 ways - for example, using an AC outlet or a car charger. There is also the possibility to use green solar energy - using photovoltaic panels you will charge the device in about 3 hours. But it doesn't stop there - the RIVER 2 Pro also supports a new way of charging via USB-C.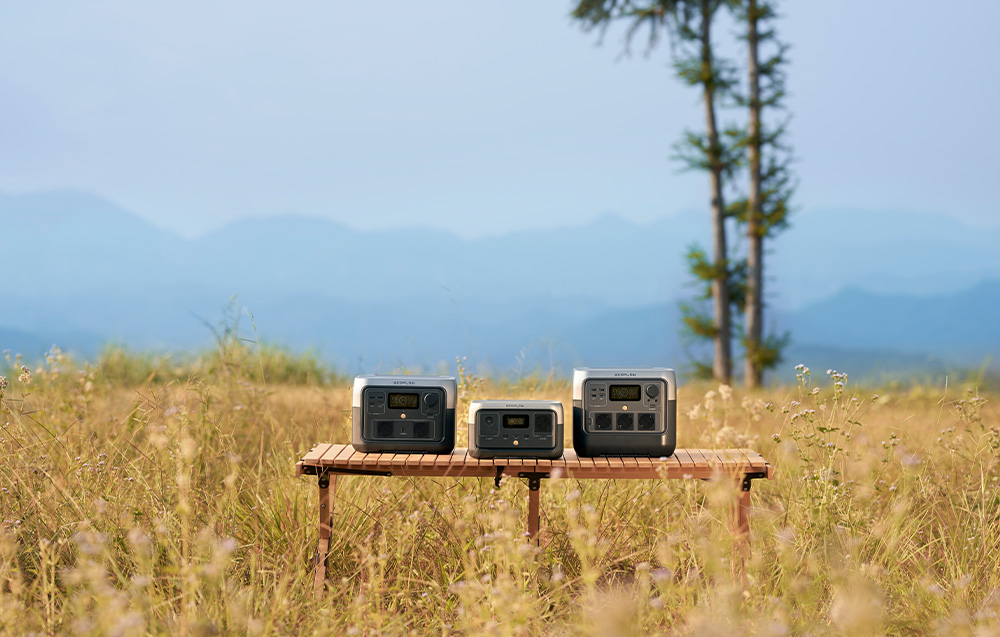 Take it where you want
A picnic on the beach, a barbecue with friends, or maybe a weekend in a tent? RIVER 2 Pro can accompany you almost anywhere! Despite its powerful capabilities, the new EcoFlow station is surprisingly lightweight - it weighs only about 7.8 kg. It is also small enough that you can easily fit it in your camper or car trunk. In addition, it has a practical handle that makes it much easier to transport. Take it wherever you need it and enjoy hassle-free access to electricity.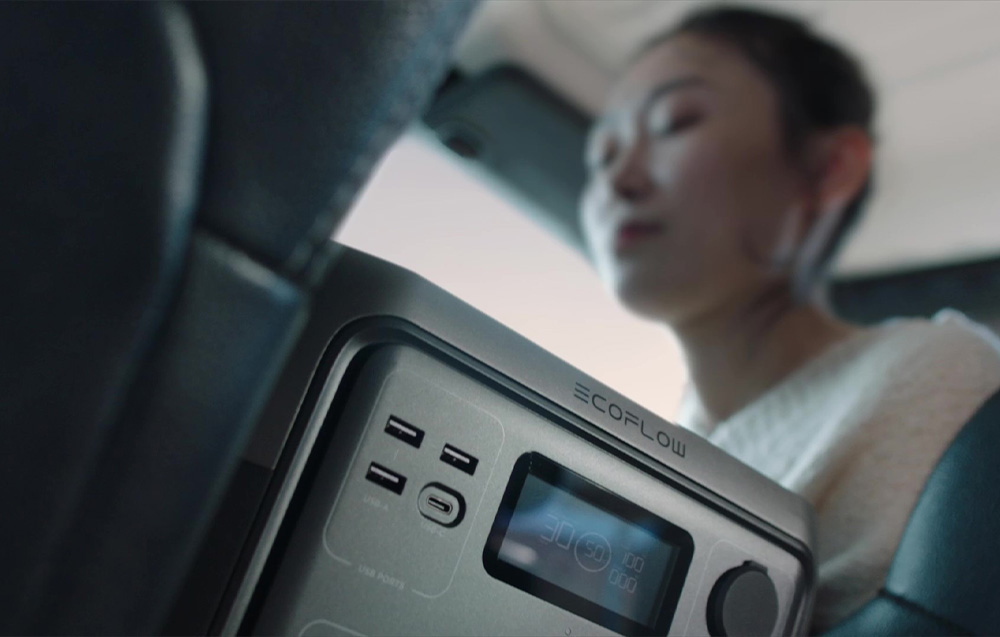 EPS function
Be prepared for unforeseen circumstances and ensure a reliable power source for your devices. The EcoFlow RIVER 2 Pro station can act as an EPS. This means that if you suddenly run out of power, it will start supplying power to selected equipment within about 30 ms. It will work well, for example, as an emergency power supply for an aquarium, lamp, refrigerator or CPAP apparatus.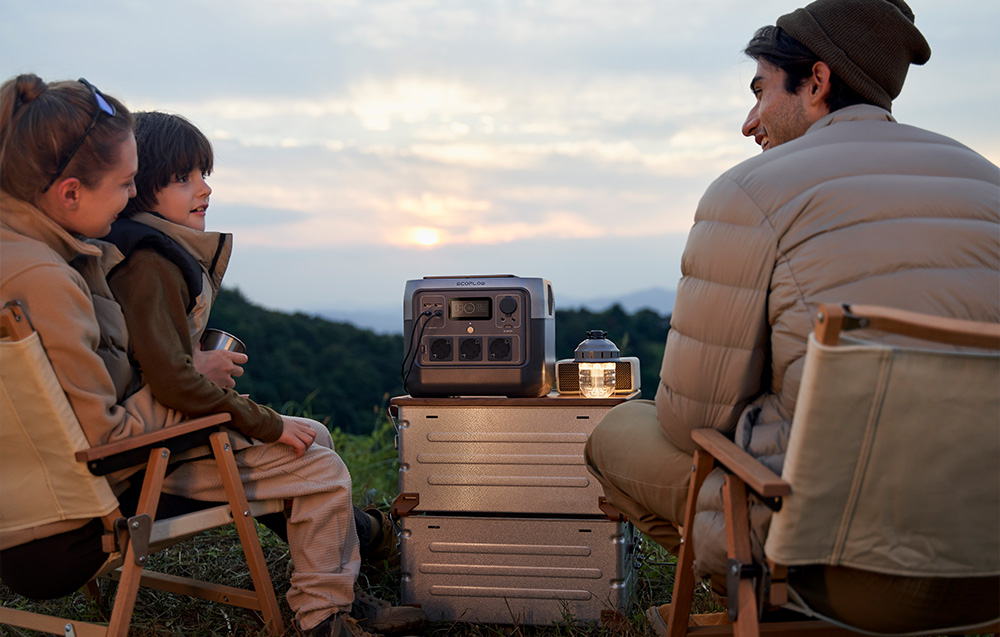 Try the EcoFlow app
Enjoy convenient remote control of your station. Just pair it with the EcoFlow app, which you can download from the Google Play store or App Store. Once you do, you'll gain the ability to check charge levels, adjust charging speed and customize settings. Now you have all the most important functions at your fingertips! The RIVER 2 Pro station connects to your phone via Bluetooth or Wi-Fi.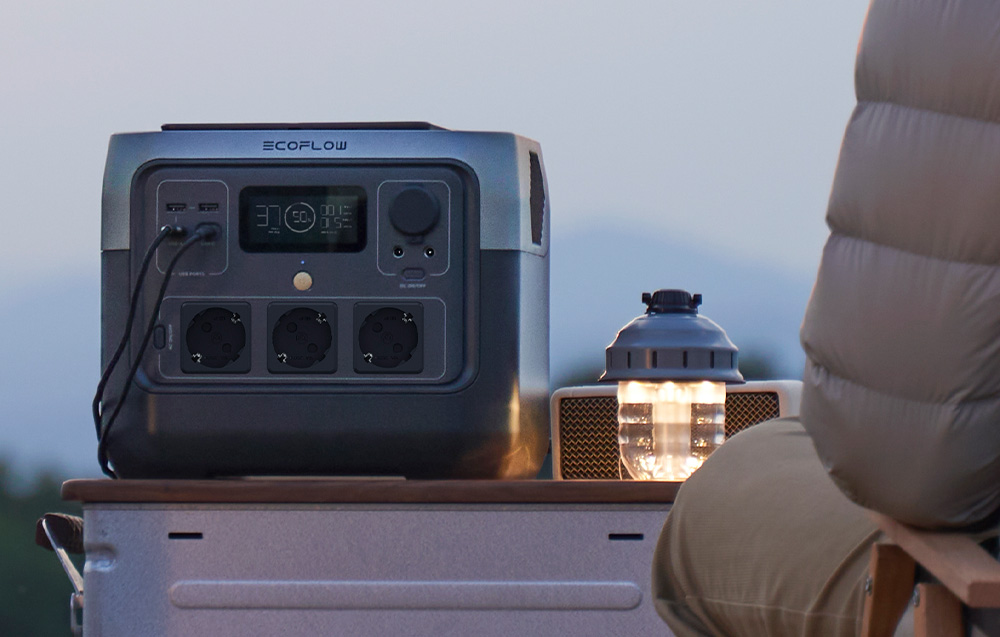 Included
RIVER 2 Pro power station
AC charging cable
Cable for charging with car charger
DC5521 connection cable
Quick Start Guide
Specification
| | |
| --- | --- |
| Manufacturer  | EcoFlow |
| Model  | RIVER 2 Pro |
| Capacity  | 768 Wh |
| Weight | Approx. 7,8 kg |
| Dimensions  | Approx. 270 x 260 x 226 mm |
| AC input | 220-240 V~ 50/60 Hz, 10 A maks. |
| DC input | 11-50 V 13 A, 220 W maks. |
| USB-C input / output | 5 / 9 / 12 / 15 / 20 V 5 A, 100 W max. |
| USB-A output | 5 V 2.4 A 12 W max (per port, 24 W total) |
| DC output  | 12.6 V 10 A / 3 A / 3 A, 126 W max. |
| AC output | Pure sine wave, 800 W total (1600 W flow), 230 V~ 50/60 Hz |
| Battery cell | LFP |
| Lifetime | 80% capacity after 3000 charging cycles |
| Discharge temperature | From -10°C to 45°C |
| Charging temperature | From 0°C to 45°C |
| Optimum operating temperature | From 20°C to 30°C |
| Storage temperature | From -10°C to 45°C (optimally from 20°C to 30°C) |
| App | EcoFlow |
| Connectivity | Wi-Fi, Bluetooth |